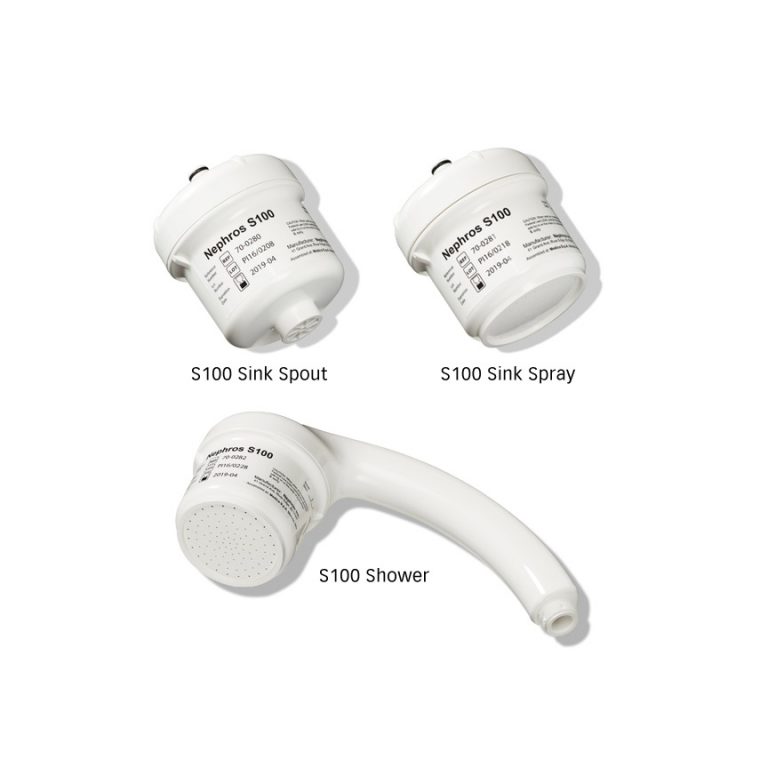 Infection Control – S100 Point of Use Water Filters
With the risk of hospital-associated infections and their associated costs on the rise, Nephros FDA Cleared Filters are an important addition to aid in infection control. Sinks and showers are one of the primary sources of patient exposure given the transfer of bacteria through atomization. The Nephros S100 Filters are disposable point of use micro-filters used to filter EPA quality drinking water. The filters retain bacteria. By retaining bacteria in water for washing and drinking, the filters may aid in infection control. These highly effective filters are ideal for high-risk patient areas: ICU/NICU, Transplant, Oncology, Hematology, Burn Unit, Surgical, Pediatrics, and Geriatrics. They are easily adapted to sinks and showers.
Features
Single stage filtration design
Barrier for bacteria
Allows quick and easy installation
Specifications
Max Inlet Pressure: 75 psi (5 bar)
Filter Membrane*: Versatile™ – PES

Material: Polysulfone
Pore Size: 0.1 micron
Bacteria Retention: >10⁹ (B. diminuta)
Virus Retention :n/a

Dimensions In. W x D: 4 x 3
Surface Area: 0.3 m²
Flow Rate: 1.5 gpm at 30 psi (2 bar)
Connections: CPC (PLC); 1/2 NPSM
Replacement: Up to 3 months
Configuration: Single-stage filtration
*Versatile™ – PES is a trademark of Medica S.p.A.
Certifications
FDA 510K Cleared to aid in infection control