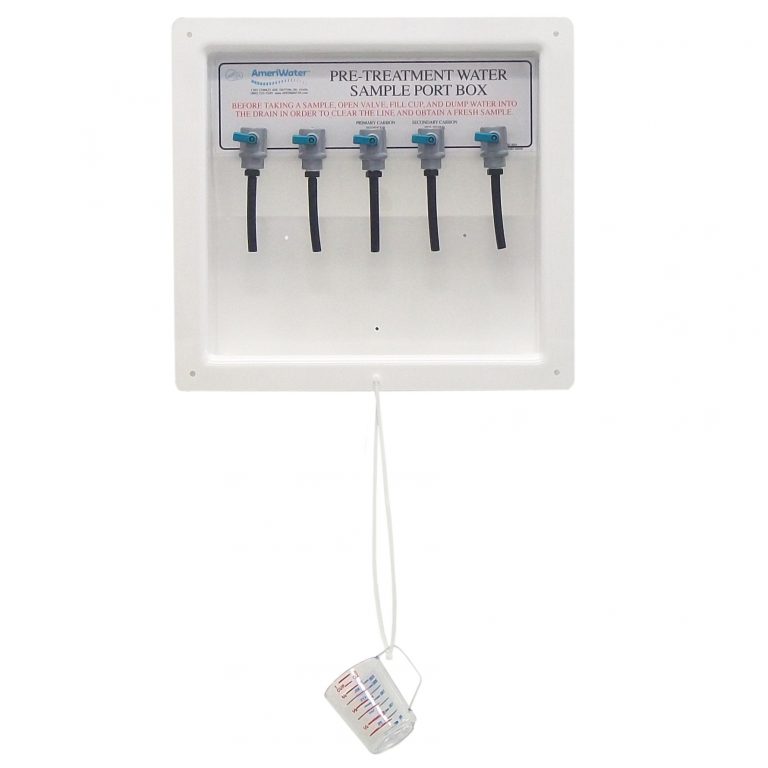 Sample Port Wall Box
The AmeriWater sample box for pretreatment water is designed to deliver test sample water to a central collection point. This provides easy sampling and draining of the test lines.
Features
Single piece ABS construction wall box is recessed to prevent damage to the valves.
Water valves are PVC ball type with a lever handle for ease of operation.
Measuring cup makes sure tubing to the sample box is flushed before sample is drawn.
Drain connection is 1" PVC pipe.
Wall box dimensions (refer to drawing).
Certifications
FDA 510K / ISO 13485 Registered Medical Device
Health Canada Medical Device License 81473